Bally's Corporation  and Phoenix Mercury Basketball announced entry into a significant, purpose-driven team sponsorship and sports betting partnership. This groundbreaking agreement marks the first gaming access deal with a professional women's sports team providing Bally's with market access to its 15th state.
Under the agreement, Bally's receives official designation as the exclusive sports betting partner of the Phoenix Mercury over 15 years beginning July 1, 2021. Upon the Phoenix Mercury's receipt of a mobile sports betting license from the Arizona Dept. of Gaming, Bally's will, among other things, host and manage an online and mobile sports betting service in Arizona, operate a retail sportsbook in the vicinity of the Phoenix Suns Arena, and promote its business in connection with Phoenix Mercury games.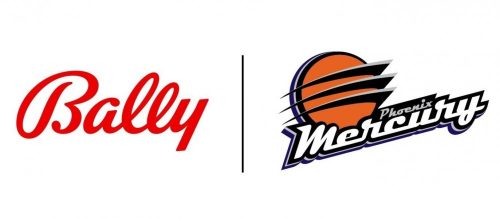 As part of this agreement, Bally's will also become a member of the "Phoenix Mercury Changemaker Partners" – a distinguished group of companies that value diversity, equity and inclusion, and back their commitment with an investment in women's sports at the highest level. Other members of the Mercury's roster of "Changemaker Partners" include Fry's Food Stores, PayPal and Verizon.