The Memphis Grizzlies and WynnBET announced the details of their multi-year marketing partnership, the team's second since legalized sports betting launched in Tennessee last year. The Grizzlies WynnBET partnership will heavily leverage the Grizzlies' digital footprint, including social media, web and mobile applications. There will also be a physical space at FedExForum for all fans to enjoy on event days and beyond.
The digital-first approach between the Grizzlies and WynnBET will be anchored to some of the most popular digital and broadcast programs offered by the Grizzlies and Grind City Media, an on-demand media platform and digital content studio. WynnBET will become presenting partner of the Chris Vernon Show, a daily sports and entertainment show hosted by Grind City Media's Chris Vernon. WynnBET will also become presenting partner of the Odds Couple, a sports betting show breaking down the best matchups in college football, NFL, college basketball and more including betting lines, favorites and guest interviews hosted by Grind City Media's Rob Fischer and Lang Whitaker along with Jon Roser & CJ Hurt. WynnBET is also set to become the official advertising partner of the GCM Podcast Network with advertising inclusion on all GCM Podcasts.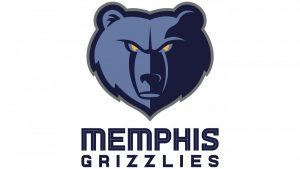 The Memphis Grizzlies Mobile App, your one-stop shop for Grizzlies and Grind City Media news, features, tickets, merchandise, FedExForum shows, contests and more, will now offer fans a unique free-to-play game function as part of the WynnBET partnership. The new free-to-play Buzzer Beater Picks in-app game, presented by WynnBET, gives Grizzlies fans the opportunity at home or in the arena to make their own predictions of various outcomes during each Grizzlies game. Fans will have the chance to climb up the Buzzer Beater Picks leaderboard and compete with other Grizzlies fans for the chance to win real prizes courtesy of WynnBET.
WynnBET is making its mark in downtown Memphis, taking over naming rights to a renovated space inside FedExForum on the Plaza Level, adjacent to the FedExHub and accessible from Beale Street Alley.  Once completed, fans can dive into the WynnBET experience in a sports-bar type atmosphere that will be unique to FedExForum. In addition to being a new space for fans to enjoy during Grizzlies games and all other events at FedExForum, the WynnBET space will also be open on additional days year-round, becoming the go-to spot in downtown Memphis for fans to watch all their favorite sports programming while engaging with the WynnBET mobile app. Additional details will be provided as they become available.