Underdog Fantasy announced the largest season long fantasy payout ever. A $3.5m season long NFL Best Ball tournament, with $1,000,001 to first place, Best Ball Mania II is now open for entry.
Best Ball, one of the four games currently offered by Underdog, is an innovative form of season long fantasy that requires no management after the draft. Participants simply draft their 18 player teams and each week they receive the points at each starting lineup spot for the players who scored the most points. No setting your lineup, trades or waiver wires to deal with. Do the draft and that's it.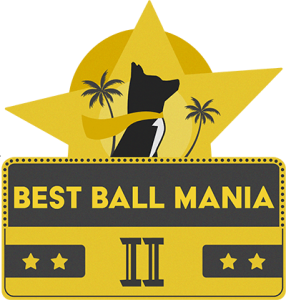 Underdog also offers player Pick'em games including Rivals (head-to-head player matchups) and Over/Under as well as daily/weekly drafts, Battle Royale tournaments and more.
Website: underdogfantasy.com
App Store: https://apps.apple.com/us/app/underdog-fantasy/id1514665962
Play Store: https://play.google.com/store/apps/details?id=com.underdogsports.fantasy&hl=en_US&gl=US